Name: Joseph Clint Hannon
Nickname: Joey, JC, Joe, Puppy
Birthdate: 5/30/81
Zodiac Sign: Gemini
Parents: Clint Buchanan and Nora Hannon
Siblings: Codelious Buchanon-Kingsley (half brother), Rachel Gannon (half sister)
Height: 6'2"
Weight: 170 lbs.
Hair Color: Blonde
Eye Color: Green
Build: Slim, solid and muscular
Personality: He tends to be a bit cocky, but he can take care of himself. He's confident and self-assured. Given his history he is resentful of his father and most father figures, but devoted to his mother. He's always known he preferred men over women which made growing up complicated. His older sister helped look out for him in school though, just as he looked out for her, which formed a close bond between them. He is resentful of the half brother he never met, but heard all about.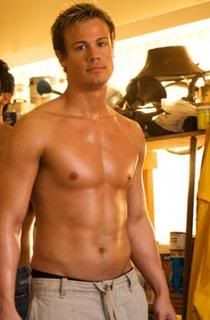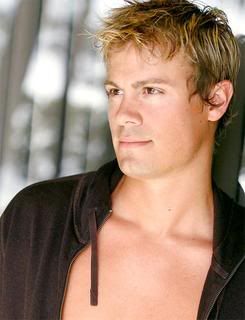 History: Adultery and drama, they plagued the conception of the innocent little baby Joey. His father had money, lots of money. Unfortunately Clint also had a wife, but she was not Joey's mother. When Clint's wife, Victoria, was just around a month pregnant, hadn't even discovered that she was pregnant, Clint had an affair with his lawyer. Barely a day after he learned from his wife that she was pregnant, his mistress told him that she was as well. This caused a bit of a problem for the whole family element.
Clint had two choices. He could either stay with his wife then support his lover or he could leave his wife, supporting her, and be with his lover. In the end he chose the option that would work out best for everyone, at least he hoped so. Clint stayed with his wife and visited his lover when he could, while they were both pregnant. It wasn't too long after both women gave birth though, that he did all he could to keep Victoria away from Nora. Being independently wealthy, he took his wife and they went on one vacation after another, business trip after business trip. He kept Victoria busy and going all of the time so that she wouldn't learn of Nora and Joey. At times he'd come back from a trip, leaving Victoria away, and spend a few days with Nora and their child, but most of his time was spent devoted to Victoria while his eldest son was cared for by nannies.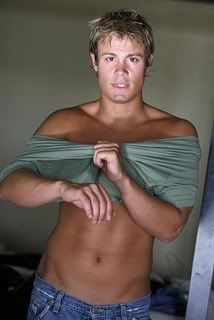 Before hooking up with Clint, Nora had been married to another lawyer by the name of Hank Gannon. The two of them had a milatto baby girl. Rachel became a big sister when Joey came into the world and the two immediately began to look out for one another. Joey, rarely seeing his father, spent most of his time surrounded by women, his mother and his big sister, never once even meeting or going to the same school as his half brother.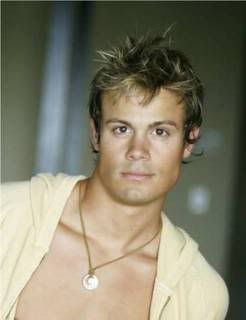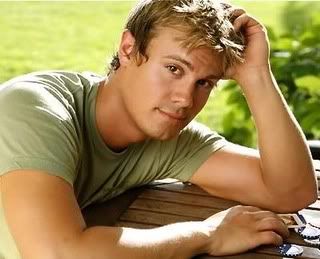 He had a lot of friends growing up and where he lived was a very open community. When he started maturing he engaged in a few relationships with other teens and later men, none of them really lasted. He always worked hard at what he did though, so while he dated, he also did his homework and engaged in sports such as football, swim team and baseball. Always he ended up the team Captain or at least the MVP. When it came time for college he was offered scholarships for both academic and sports with his choice of schools across the United States.
In the end he accepted a scholarship to Harvard, aiming to be a doctor, specializing in Genetics. While studying he met one special guy and they grew very, very close. Unfortunately Rex was only using him, thinking him to have money, and when he discovered that Joey was doing all he could to distance himself from his father and the money he provided, he ditched Joey like the was yesterday's news. From then on he concentrated just on studying and when he dated it was only casual.
When he graduated he was courted by a number of the top labs in the country but one laboratory gave him some extra perks and so he settled with Abbott Laboratories who wanted him in their Ravenblack location. Unknown to him, his half brother is in Ravenblack… and is a vampire. Joey moved there and immediately set to work, starting out as just one of many scientists, but his strides in genetic research earns him accolades from those that run the company.